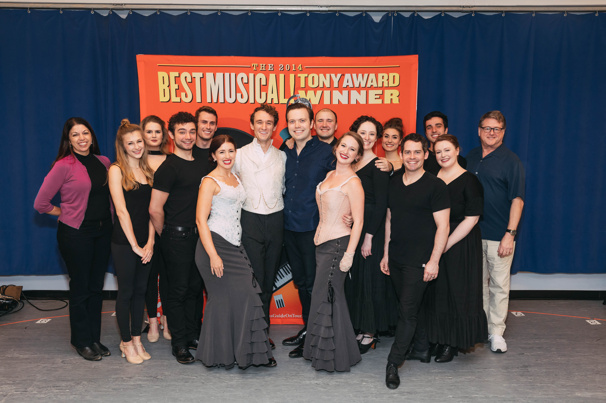 The national tour company of 'A Gentleman's Guide to Love & Murder'
(Photos: Emilio Madrid-Kuser)
Get ready for some hilarious door-slamming in a city near you! The Tony-winning musical A Gentleman's Guide to Love & Murder will kick off a national tour on September 27 at the Clemens Center in Elmira, NY, before continuing to additional cities across the country. Stars Blake Price, James Taylor Odom, Colleen McLaughlin, Erin McIntyre and the entire cast gathered at Ripley Grier Studios to let the press in on the rehearsal room action. Director/choreographer Peggy Hickey and scribe Robert L Freedman were also on-hand to snap some pics. Check out the hot shots, and be sure not to miss this wonderful musical comedy!