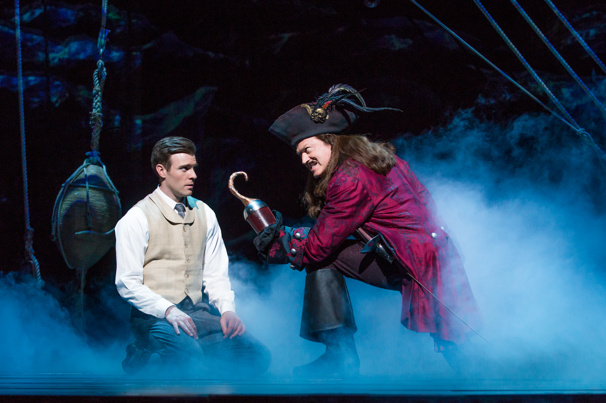 'Finding Neverland'
About the Show
Get your tickets to see 'Finding Neverland' today!
What a show! What a night! How the world's delight! Tickets are now on sale for the national tour of Finding Neverland in Atlanta. The Broadway.com Audience Choice Award-winning musical will open on May 16 at the Fox Theatre and close on May 21.

Finding Neverland follows playwright J.M. Barrie as he summons the courage to become the writer—and the man—he yearns to be. Barrie finds the inspiration he's been missing when he meets the beautiful widow Sylvia and her four young sons: Jack, George, Michael and Peter. Delighted by the boys' hilarious escapades, Barrie conjures the magical world of Neverland and writes a play unlike any the high-society London theatergoers have ever seen. It's a tremendous risk, but as Barrie himself has discovered—when you believe, you can fly.

The cast of Finding Neverland includes Billy Harrigan Tighe as J.M. Barrie, Christine Dwyer as Sylvia Llewelyn Davies, Tom Hewitt as Charles Froman/Captain Hook, Karen Murphy as Mrs. Du Maurier and Jordan Cole, Finn Faulconer, Tyler Patrick Hennessy, Ben Krieger, Colin Wheeler and Mitchell Wray as the Llewelyn Davies boys.

Finding Neverland features direction by Tony winner Diane Paulus, music and lyrics by Gary Barlow and Grammy winner Eliot Kennedy, a book by Olivier Award nominee James Graham and choreography by Emmy winner Mia Michaels.